Mortgage fraud in Alberta
Posted in the Bloomberg news service just hours ago. Not every thing is as it seems. There are many ways in which people fall victim to mortgage fraud. "What", you say, "people fall victim to this". The answer to that is yes. Many people who buy and sell their homes on their own in Edmonton, often fall prey to professional fraud artists. These innocent victims end up paying for it in many ways. The following is an extreme example but shows the level to which mortgage fraud can be taken.
Mortgage Fraud Bust

Five arrested, warrant issued for sixth in record-setting, $29-million case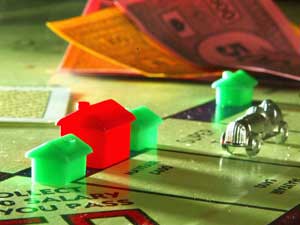 Five of six men in an alleged gang of fraudsters were arrested and charged yesterday in what is likely the largest-ever mortgage fraud in Alberta.
A total of 142 charges was laid against the men, including one under federal anti-gang laws alleging the fraud was done for the benefit of a criminal organization. The extent of the alleged fraud is just under $30 million.
"I believe it is the largest alleged mortgage fraud in Alberta," said RCMP Insp. Joe Loran, head of the Integrated Response to Organized Crime in Alberta.
The five men charged are Gohar Ahmed Pervez, 43, Scott Park, 40, Harkamaljit Kahlon, 29, Terry Lynn Ellis, 59, and Rodrigo Caroca, 32. Park is an Edmonton criminal defence lawyer.
Police are still looking for Pedro Brito, 32, and a warrant has been issued for his arrest.
"It involves fraud committed in regards to mortgage applications involving a number of financial institutions," said Loran
He said the charges relate to 118 properties in Edmonton and six in Camrose, and the value of the alleged fraud is $29,665,000.
The IROC team has been involved in the mortgage fraud investigation since January 2003 and has looked into 256 properties, said Loran.
The six men face a second charge under anti-gang legislation that alleges they conspired together with a group of individuals to commit fraud.
There are 10 people named as co-conspirators who have not been charged.
The balance of the charges are for fraud over $5,000.
Police allege Pervez is the kingpin of the crime group.
He has been in the news before for buying rundown city homes and turning them over at substantial increases in value, even though some are subsequently again condemned, and many buyers or banks are left holding properties allegedly worth far less than their mortgages.
In research into 20 homes bought and sold by Pervez-linked companies in the past three years, the Sun has found nine of the 20 now subject to foreclosure suits and six of the 20 now condemned by Capital Health.
"We are alleging they are a criminal organization and they have committed a fraud for the benefit of the criminal organization," said IROC Staff Sgt. Bob Andrews.
The five men arrested were expected to have bail hearings yesterday and are slated to make their first appearances in court either today or in the next couple of days.
A typical mortgage fraud scheme involves giving a cheap property a far higher mortgage value through trickery or fraud. Ultimately, the unsupported mortgage is assumed by an unsuspecting buyer.
The Real Estate Council of Alberta (RECA) says many Albertans have been lured by promises of big returns and were made victims of mortgage fraud, sometimes experiencing huge financial losses and ruined credit ratings.